STLD NightMist Final UPDATE & KICKSTARTER Promo
Oh man, it's been a minute. Things have been strange lately, not to mention extremely busy. Covid exists now, so that sucks. I think I'd prefer the zombie apocalypse.
There have been
MASSIVE
updates made to the project to finally put it on it's own two feet, I'm just going to bullet point things out since you guys seem to prefer that method. There's been so many tweaks, additions, and straight up changes to the game I'd never be able to cover each of them, but I'll be trying to hit on all the big ones.
Also if you're interested
in a future for STLD
as a series please continue reading.
[h2]✵ Entirely Updated Rez and New Interface !
[/h2]
It's all been resized and redesigned toward a much more cohesive aesthetic that's easier to read/comprehend, whether you're just investigating or in the middle of some intense combat.
______________________________________________________________
[h2]✵ The Inquisitor is here![/h2]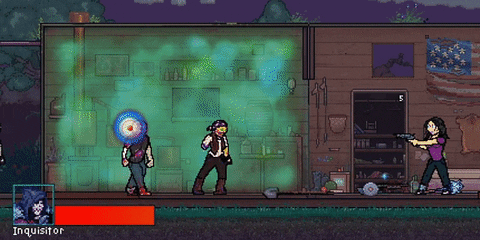 The Boss is finally here and
he wants a piece of you.
His relentless attacks are something of a polar opposite to the way the other Cultists before him operate.
His health can be monitored at the bottom, if you're playing on HARDCORE be ready for a real fight.
Keep in mind you will have to deal with the other enemies as you duel with the Inquisitor!
The Inquisitors spells
can be reflected back
onto him if you have discovered the
Magic Charm artifact.
Which brings me to the next change:
______________________________________________________________
[h2]✵ ARTIFACTS[/h2]
You discover Artifacts by completing different challenges within the game. You may only equip 2 at a time so it's up to you to pick the best combinations.
There will be 5 Artifacts per Episode, if you discover them here you can bring them into other Episodes in the future!
Here the player chose the Moonshine Flask and the Magic Charm as their
Artifacts
for the round.
______________________________________________________________
[h2]✵ BOSS WEAPON[/h2]
If you manage to kill the boss you can take his sword
Night Mist
.
Night Mist has a VERY high critical chance and 2 special attacks!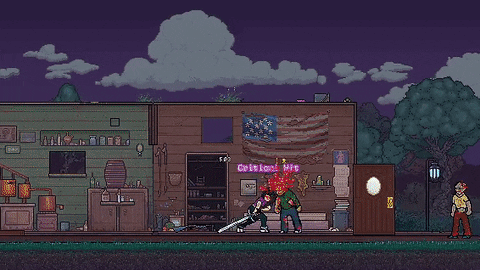 Holding Sprint while Attacking will create
lighting
at the cost of 1 Special Orb.
If you *
throw
the weapon with a full special you can perform the
ghostblade
spear attack.
This attack penetrates locked doors to kill enemies!
______________________________________________________________
Wait a second... did you say throw?
[h2]✵ THROWABLE WEAPONS[/h2]
I sure did. Almost every weapon can be thrown at your foes now.
Hold SPRINT and press the DROP button to throw your weapon.


You can always throw most weapons, but if you have high stamina you will deal more damage.


Melee weapons always deal more thrown damage than guns, but melee weapons suffer durability loss when thrown.


Throwing weapons subtracts large amounts of Stamina.

Yes, you can even throw
land mines.
______________________________________________________________
[h2]✵ Z-tag Tribute Awards[/h2]
I've been wanting a way to thank people around the project and in my life for a while now.
That's where Z-tags come in:
Zombies now have a small chance to drop a Z-tag when they die.



The player can collect these items buy running into them.


You can check your current Z-tag collection in Options on the Main Menu.


When your turn Z-tags on you will receive small gifts and abilities in game.


Collect them all and read everyone's goofy quotes!

[h2]✵ Redesigned SCORING and RESULTS[/h2]



Scoring has been completely redesigned and re-calibrated.


Trophies are given depending how well you perform.


Score ranges are separate for each time and Difficulty. ( except Stigma difficulties )



You can review scores from the Main Menu.



______________________________________________________________
Players hold the
UP key and press ATTACK
to use items now.
The
cycle item key
is it's own button now. There won't be accidental item switching anymore once you understand the layout.
As I said there have been so many things changed, added and tweaked. I honestly can't remember all of them. I've tried to address any bugs along the way to keep the experience true. For anyone who plays with the Keyboard and Mouse, that has been tightened up as well. If you're a vet I might recommend playing that way just for fun.
I'll be happy to answer any questions about the new update! So please lay them on me.
So if you're interested in a future for STLD ...
______________________________________________________________
Episode 01 Redesign ( and Free release ) KICKSTARTER PROJECT
~~~~~~~~~~~~~~~~~~~~~~~~~~~~~~~~~~~~~~~~~~~~~~~~~~~~~~~~~~~~~~~~~~~▲check it out!▲
This is pretty much the end of STLD unless I have some backing. I can't survive off of 4-5 sales every month.
This games price tag is already super-low
, that's on top Steam taking a 30% cut of every purchase. If you want more STLD I need your help!
I urge you to go check it out, here's some conceptual stuff I'm planning if we succeed.
[h3]New Foes Appear![/h3]
I'd be redesigning the old level with a new layer of polish and style.

Adding a bunch of new weapons!

New investigations and discoveries!

New environmental kills!

I'm pretty excited to make this a thing, and I'd love to have you with me.
[h3]Get the full scoop and check out the back rewards too! [/h3]
[h2]>KICKSTART EPISODE 1 REDUX

________________________________________________________________




I'm also running a special Twitter Promo for the Kickstarter right now.
If you retweet
our PINNED Kickstarter post I'll send
1 shiny STLD Ep 02 Key!
( I have a limited supply of 200 so move fast if you want one. )
TWITTER PAGE HERE
Thanks guys, and take care!
-Pyro