Hellacious New Modes
Hey everyone,
[h3]Excited to share that Heaven has become even more menacing with new game modes along with several other minor updates have landed! [/h3]
Those looking to up the ante of difficulty in Lucifer's Old Testament-worthy crusade can try out the newly introduced
Challenge Modes
. Toggle one or multiple challenges modes to modify your journey through the pearly gates. From going without upgrades to fighting without weapons and the unforgiving permadeath, players can find new ways to punish Heaven's minions as well as themselves.
Releasing alongside Challenge Modes is
Boss Rush Mode
where players can test their angelic and demonic skills against the game's bosses and compete for their spot on the global leaderboards. At the start of a new game, players are able to activate Boss Rush Mode. Players will be given three loot chests with randomized items, upgrades, and consumables before each boss. They'll then have the option to face all the game's bosses in story order or take their chances with a random rotation. After bringing a beat down of biblical proportions to all bosses, players' times will be posted on the leaderboards.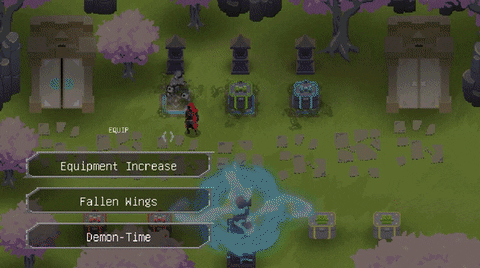 [h2]What's Coming?[/h2]
We're currently working on a "Punishment" mode that will twist the world's visuals and enemies for a brand new, even more, challenging experience! Stay tuned for more to come.
[h2]Recent Updates/Fixes: [/h2]
-Adjusted Inventory to make it easier to see the number of items held
-Fixed drop tables for enemies found around the levels so they drop the proper items on death
-Fixed bug where custom input could make gamepad controls wrong
-Fixed bug where trying to change input without a gamepad connected would crash the game
-Fixed text spacing problems relating to the skill tree and upgrades in Japanese and Chinese versions
-Melee attacks with upgraded range will no longer cause Lucifer to recoil when hitting a wall
-Speculative fix where NPCs that sit too close together prevent Mary from being interactable.
-Fixed bug with Akrasiel's music not stopping when the player dies.
-Fixed co-op bug involving lodging in the intro level
We're thankful for all the support and positive vibes we've received if you haven't shared how your thoughts please feel free to do so, especially if you are having issues with our game. Connect with us through our Discord or Discussions panel, so we can fix things promptly.
Discord:
https://discord.gg/Mu3w9Nj